Contributions towards project so far
19.526 €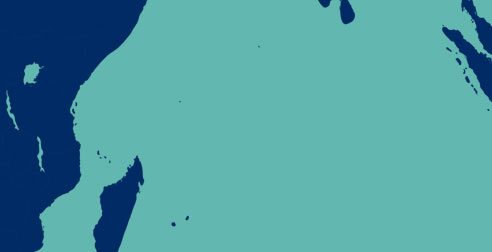 Our collaboration with Busajo NGO ETS continues. Together, we have created a project that aims to restore human dignity and confidence in the future of very young girls and teenage girls we host,and was commenced so as to give new life and the first real opportunities to young girls generally and the street girls of Soddo i poarticular.
A FUTURE BEYOND THE ROAD
STREET GIRLS ARE ALL GIRLS UNDER THE AGE OF 18 WHO, FOR VARIOUS REASONS, FIND THEMSELVES LIVING ON THE STREET. MANY OF THESE GIRLS ARE ILLITERATE AND HAVE LIVED THEIR ENTIRE LIVES IN THEIR NATIVE VILLAGES WITH THEIR FAMILIES OF ORIGIN, A PLACE WHERE VERY OFTEN THEIR PROBLEMS HAVE BEGUN.
Young people have conflicts within the family, early marriages (under 15), sexual abuse by relatives or adoptive parents (father, sibling, uncles, grandparents), physical violence, death of a parent, poverty, and the need for work to support the family financially. Child prostitution is often practiced in nightclubs, bars, brothels, but more often on street corners, and thereby putting their lives in serious danger.
Indeed, even the mental health of a girl working as a prostitute is at high risk. All these factors can force a girl to leave her family in search of some freedom. However, hopes for a new life remain unfulfilled and to survive in the big city, most of them become prostitutes - prostitution, but also work as a servant or as a slave within families, all factors which impose unacceptable treatment on these young lives in terms of respect for human rights. The onset of psychological problems and traumas is very common: stress, depression, anxiety, alcohol and drugs and eating disorders are the most common results in an attempt to survive. Many of them are totally unaware of the atrocities that could happen to them while working in the streets: beatings, coercion, rape, HIV, sexual infections, unwanted pregnancies, beatings, abuses of all kinds.
There are only a few recovery programmes for girls and girls in Ethiopia, so much so that we are the only ones to take care of girls in the whole district of Soddo. For these young people, too, the process of social reintegration is particularly painful and difficult because most of the time they are rejected by their families of origin. For all these reasons, the girls who are placed in Busajo Campus, come from backgrounds that risk leaving their mark on body and soul, and need even more individual and careful care than other boys and girls might need.
The rehabilitation programme that we have identified and that the girls are following in Busajo Campus gives concrete and visible results: the young people, through education and respect for the rules of coexistence, regain hope in their future and start again - or begin for the first time - to believe in themselves and in the possibility of a better life.
General objective
To improve the personal, social and educational conditions of girls and girls in the streets of Soddo through the creation of improved level health, physical, psychological, educational, vocational training, work opportunities and reintegration into society.
Specific objectives
    1) medical, physical, psychological and emotional recovery of the girls and girls welcomed at the Campus
    2) implementation of educational, vocational training and work start paths
    3) reintegration into society through pathways to work and acception in adoptive family homes
Recipients
15 young girls and teenage girls (3-18 years old) to be hosted on campus in a residential capacity.
Other projects in Ethiopia